Britanski javni servis BBC najavio je ekranizaciju romana "Rat i mir" ruskog klasika Lava Nikolajeviča Tolstoja, u adaptaciji Endrjua Dejvisa koji je pretvorio u dramske TV hitove i romane "Vašar taštine" i "Gordost i predrasude".
Serija od šest epizoda, koju će BBC raditi sa holivudskim producentom Harvijem Vajnštajnom, trebalo bi da se nađe na malim ekranima do kraja 2015. godine, prenosi SeeCult.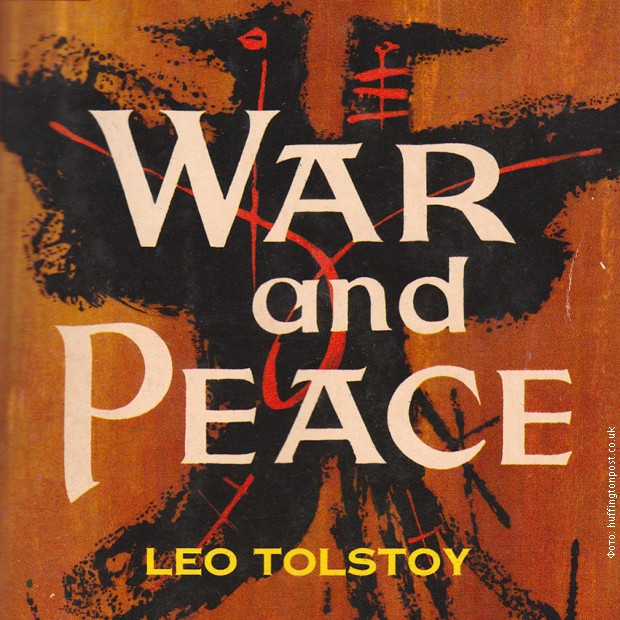 Ulogu Andreja Bolkonskog igraće britanski glumac Džejms Norton, kneza Rostova Ejd Edmondson, njegovu suprugu Greta Skaki, a Pjera Bezuhova američki glumac Pol Dano. Kao Nataša Rostova pojaviće se Lili Džejms.
Tolstojev Rat i mir, jedno od remek-dela ruske i svetske književnosti svih vremena, imao je niz ekranizacija širom sveta.
Prvi kratkometražni nemi film zasnovan na tom romanu snimljen je 1913. godine u Rusiji, u režiji Pjotra Čerdinina koji je dve godine kasnije snimio još jednu verziju i nazvao je Nataša Rostova.
Vladimir Gardin režirao je 1915. godine prvi ruski dugometražni film Rat i mir, a 1947. godine se pojavila i japanska verzija.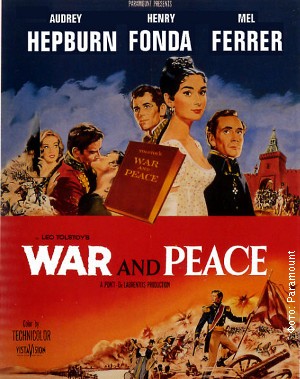 Troipočasovna američka adaptacija čuvenog Tolstojevog romana, u režiji Kinga Vidora, pojavila se 1956. godine, a glavne uloge igrali su Henri Fonda (Pjer Bezuhov), Odri Hepbern (Nataša Rostova) i Mel Ferer (Andrej Bolkonski).
Hepbernova je bila nominovana za Baftu za najbolju glumicu, kao i za Zlatni globus u kategoriji drame. Najpre je bilo planirano da Pjera Bezuhova igra Marlon Brando, ali je odbio da igra s Hepbernovom. Honorar glavne glumice dostigao je u to vreme maksimalnih 350.000 dolara, a potpisujući ugovor, Odri Hepbern je zamolila svog agenta da nikome ne otkriva tu cifru, i sama svesna da je previsoka.
Osim basnoslovnog honorara, Odri Hepbern je za tumačenje Nataše Rostove dobila i najmoderniji automobil sa ličnim vozačem, kao i 500 dolara nedeljno za svakodnevne rashode. Kasnije je priznala da joj je to bila najteža uloga u karijeri.
Scenario filma Rat i mir napisan je prvobitno na 506 stranica, a prepisivan je i prepravljan pet puta kako bi bio skraćen na maksimalno dopušten obim za filmsku ekranizaciju. U tom procesu mnoge sižejne linije su skraćene ili izbačene, pa se film sveo na ljubavnu priču glavnih junaka, a bio je nominovan za Oskara u tri kategorije. Dobio je Zlatni globus za najbolji strani film (snimljen je u koprodukciji sa Italijom).
Holivudski uspeh podstakao je sovjetske vlasti da počnu da razmišljaju o ekranizaciji romana, a taj posao od državnog značaja poveren je Sergeju Bondarčuku, istaknutom sovjetskom reditelju i glumcu iza koga su već stajali međunarodni filmski uspesi.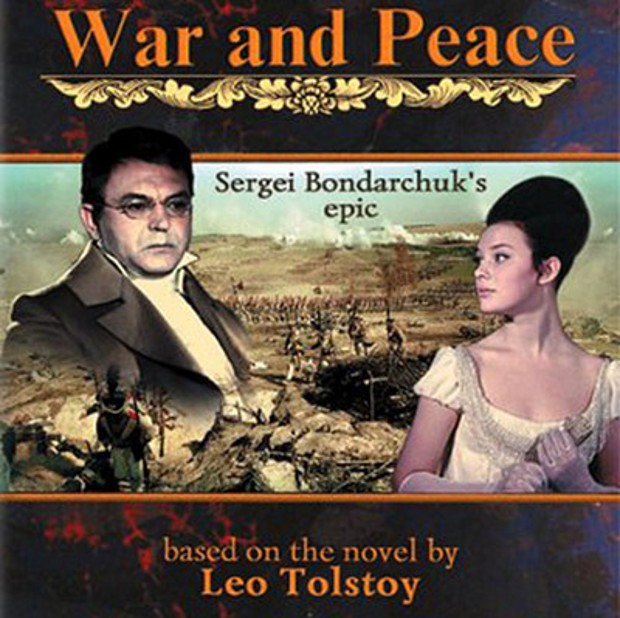 Za film je izdvojen u to vreme ogroman budžet u iznosu od osam miliona rubalja (oko devet miliona tadašnjih američkih dolara), a izašao je u četiri dela, u ukupnom trajanju od oko sedam sati.
Sniman šest godina, Bondarčukov Rat i mir imao je oko 135 miliona gledalaca samo u domaćim bioskopima, a osvojio je Gran pri Moskovskog međunarodnog filmskog festivala (1965) i Oskara za najbolji film na stranom jeziku (1968).
Bondarčuk je igrao Pjera Bezuhova, Vjačeslav Tihonov Bolkonskog, a balerina Ljudmila Saveljeva Natašu Rostovu.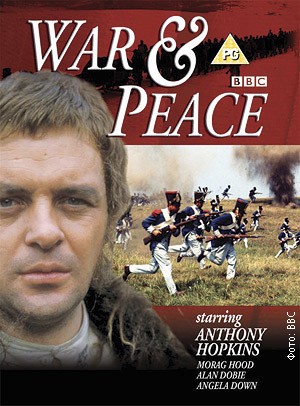 Tolstojev roman Rat i mir imao je i nekoliko televizijskih adaptacija, počev od BBC -eve iz 1972. godine, sa Entonijem Hopkinsom u ulozi Pjera Bezuhova, za koju je dobio nagradu Bafta.
Potom je 2007. godine usledila evropska koprodukcija Rat i mir u kojoj je učestvovalo pet zemalja – Rusija, Francuska, Nemačka, Poljska i Italija, ali se tvorci tog TV serijala nisu mnogo brinuli o tome da autentično prenesu zbivanja iz romana. Tako je, na primer, Nikolaj Rostov u romanu bio sekundant Dolohovu, a ne Pjeru.
Iako bi danas – zbog zategnutih političkih odnosa Evropske unije i Rusije bila teško zamisliva slična koprodukcija, BBC namerava da bar pet od ukupno šest epizoda TV serije Rat i mir snimi u Rusiji.
Izvor: rts.rs
Komentari: